Next Step College Prep – 1 Year License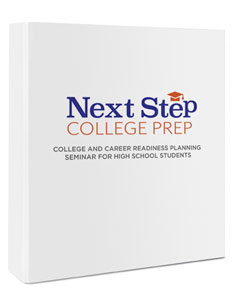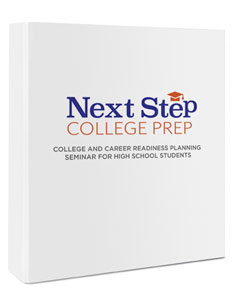 COLLEGE AND CAREER READINESS
A Planning Guide for High School Students — 1 Year License
The Next Step College Prep and Career Readiness Planning Seminar is an all-inclusive college and career planning workbook for high school counselors, students and their parents. While the college planning process can be overwhelming, Next Step College Prep plans step by step exactly what a student should be doing and when. Next Step College Prep's comprehensive program is a thoughtful and thorough approach to helping any student in any school prepare for a college or career path after high school.
Next Step College Prep's materials are now available to school counselors and education professionals looking to deliver their own college and career programs. With the purchase of the Next Step College Prep and Career Planning 1 Year License, you will also receive access to Next Step College Prep Toolkit — an online resource with handouts, homework, article and videos to share with your students and their families.
Not quite ready to purchase yet? Click here.