Starting YOUR Business Programs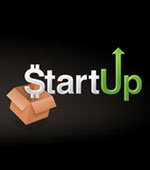 Starting YOUR Business Programs gives teens an in-depth look at business ownership. Students go home with a new title of President or CEO of their own company, a real working business plan, business cards, and marketing plans — ready to collect revenue from their first entrepreneurial ventures.


Students enjoy group activities, case studies, games, competitions, and special speakers. They'll also participate in the YoungBiz Venture Capital Challenge, where they present their business idea and plan to investors and compete for venture capital.
Campers will develop skills in negotiation, sales, customer service, problem solving, networking, time management, record keeping, and public speaking. Using a unique hands-on approach, this challenging camp instills an outlook and mindset in youth that will help them discover financial opportunities now and throughout life.
Every Starting YOUR Business student will learn how to:
Recognize money-making opportunity
Estimate start-up costs and operating expenses
Write a real business plan
Set up a record-keeping system
Design marketing materials and ads
Deliver a sales presentation
Become a job-maker instead of a job-taker
Start and operate a youth-owned business
Take charge of the future
Learning a career in Entrepreneurship is an Option
Every Starting YOUR Business camper receives:
Starting YOUR Business

Student's Workbook
Personal portfolio (planner) with pen & calculator
Materials to create business cards
YoungBiz T-shirt
Certificate of Completion
If you are interested in having your teen participate in this life changing
experience, sign up to receive out newsletter with future camp information.