Your MONEY, Your FUTURE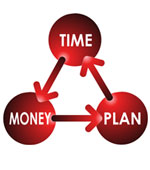 Your MONEY, Your FUTURE Program – Enables teens to understand vital personal finance, saving, and investing principles — knowledge that will empower them for a future of successful financial management. Our students learn skills in banking, budgeting, and being a wise consumer, as well as how to avoid overuse of credit.


This program emphasizes the benefits of saving for short-term goals and the value of investing to meet long-term goals. Teens also learn to read The Wall Street Journal, research potential investments, and minimize risk by diversifying their financial portfolios.
Students enjoy field trips, games, activities and guest speakers, as well as competing in the YoungBiz Portfolio Challenge, where they team up to create and present financial portfolios to a panel of experts. Equipped with practical life skills to handle money, campers will continue to demonstrate what they've learned about money long after this camp experience.
Every Your MONEY, Your FUTURE student will learn how to:
Recognize the benefits of saving and investing
Put money to work thus earning more money
Set short- and long-term financial goals
Research potential investments
Read The Wall Street Journal stock tables
Diversify and balance a financial portfolio
Understand the dangers of credit abuse
Open a savings or checking account
Create a personal budget
Every Your MONEY, Your FUTURE camper receives:
YoungBiz

Your MONEY, Your FUTURE Program

Guidebook
Open an account with the Street Sage Stock Market Game and have access for 10 weeks
Two issues of The Wall Street Journal
Financial organizer, calculator, highlighter and pen
YoungBiz USA T-shirt
Certificate of Completion
If you are interested in having your teen participate in this life changing
experience, sign up to receive our newsletter with future camp information.